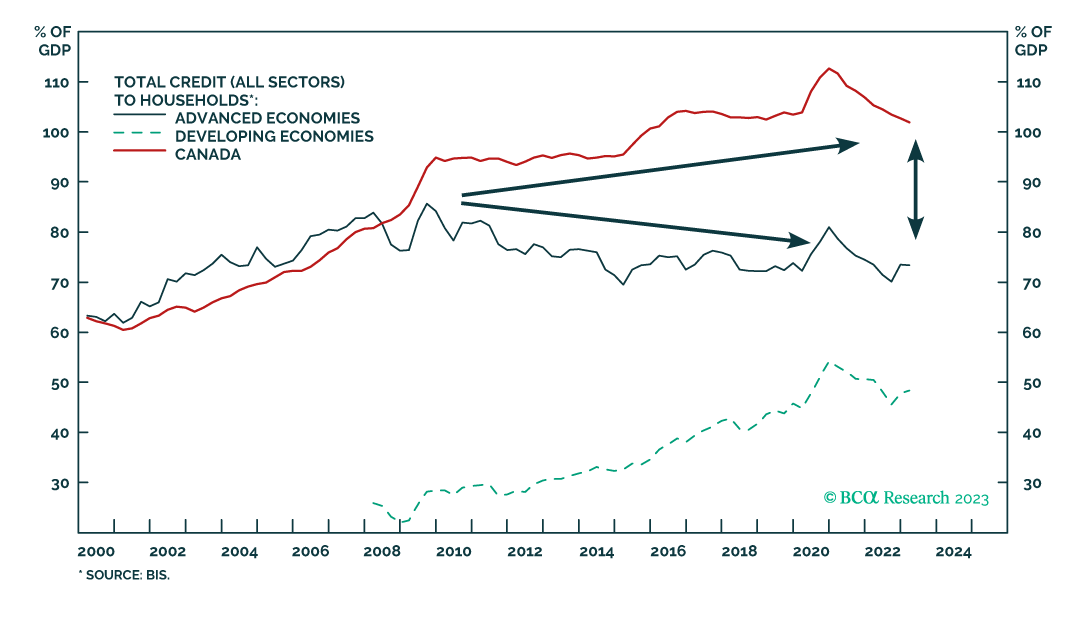 Canada: Canary In The Coal Mine?
Canadian economic growth slowed significantly in Q2, raising the question of whether one of the most indebted economies in the world is buckling under the weight of tight monetary policy.
Contrary to a popular narrative in Canada, the country's increase in household sector debt over the past two decades has mostly been a demand-driven phenomenon caused by low interest rates. This means that the housing supply deficit that currently exists is likely to only offer a partial cushion to Canada's housing market, and that Canadian households are legitimately and possibly dangerously exposed to higher interest rates.